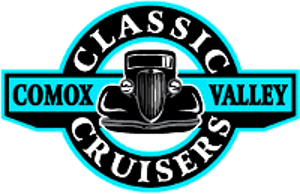 Cruising Together Since '86
Weekly Cruise-ins
Every Thursday during the Summer months members and non-members gather for a cruise-in, gab session, a burger, and too much coffee at the A&W on Ryan Road, across from Super Store in Courtenay. The cruise-in starts at around 5:30/6:00pm.
Join The Club
All interested parties are welcome in our club, whether you have a numbers matching trailer queen, a driver, are building or planning a project car, or simply want one. Our club is dedicated to the preservation of these prized vehicles and welcome all with similar ideals.
Events
Our Car Show & Swap Meet at the end of July and all our other community events.
Swap Meet 2017
The Comox Valley Classic Cruisers annual swap meet is coming up on Sunday, May 7th at the Comox Valley Curling Club and Exhibition Center. To learn more and register, visit the Swap Meet...
Read More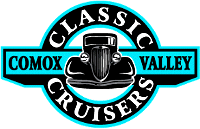 Comox Valley Classic Cruisers
P.O. Box 3122
Courtenay, B.C.
Canada V9N 5N4
Phone: 250-897-5623