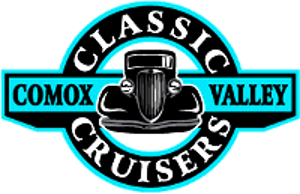 Car Show and Cruise of the Valley
Including
Swap Meet
TOUCH-A-TRUCK
July 28th and 29th 2018

Weekly Cruise-ins
Every Thursday during the Summer months members and non-members gather for a cruise-in, gab session, a burger, and too much coffee at the A&W on Ryan Road, across from Super Store in Courtenay. The cruise-in starts at around 5:30/6:00pm.
Join us every Thursday all summer long.
Swap Meet 2018
The Comox Valley Classic Cruisers annual swap meet on Sunday, July 29th 2018, at the Comox Valley Exhibition Center. We are joining our Show and Shine to make this our most successful swap meet ever with the largest number of vendors.
Visit Vancouver Island Hot Rods for more photos of our 2017 Swap Meet

Save
Save
All year long Cruisin Together
All year long the Comox Valley Classic Cruisers like to go for cruises up and down Vancouver Island. From Restaurants for breakfast, lunch and dinner and to attractions of all kinds and helping out in the community.
Join us on July 28th for a cruise of the Valley and Dance. July 29th enjoy our car show and swap meet. All happening at the Comox Valley Exhibition grounds.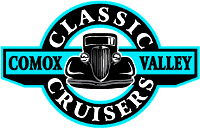 Comox Valley Classic Cruisers
P.O. Box 3122
Courtenay, B.C.
Canada V9N 5N4
Phone: 250-792-2658