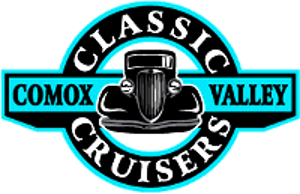 Join The Club
All interested parties are welcome in our club, whether you have a numbers matching trailer queen, a driver, are building or planning a project car, or simply want one. Our club is dedicated to the preservation of these prized vehicles and welcome all with similar ideals.
Annual membership is still only $20.00 per couple including children under 19 yrs in same household. Click the link below to download an application form.
Join us on July 28th for a cruise of the Valley and Dance. July 29th enjoy our car show and swap meet. All happening at the Comox Valley Exhibition grounds.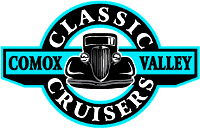 Comox Valley Classic Cruisers
P.O. Box 3122
Courtenay, B.C.
Canada V9N 5N4
Phone: 250-792-2658